When God was handing out the attributes, he forgot to give me a healthy dose of balance and water-confidence. I flail without finesse, and I swim like a brick.
So when my uncle and a boat load of family asked if I wanted to learn how to wake-surf, you can imagine my hesitation. However, the weather was beautiful, the water was warm – and I jumped into Lake Taupo ready to start my new career.
To the uninitiated, successful wake-surfing looks like this: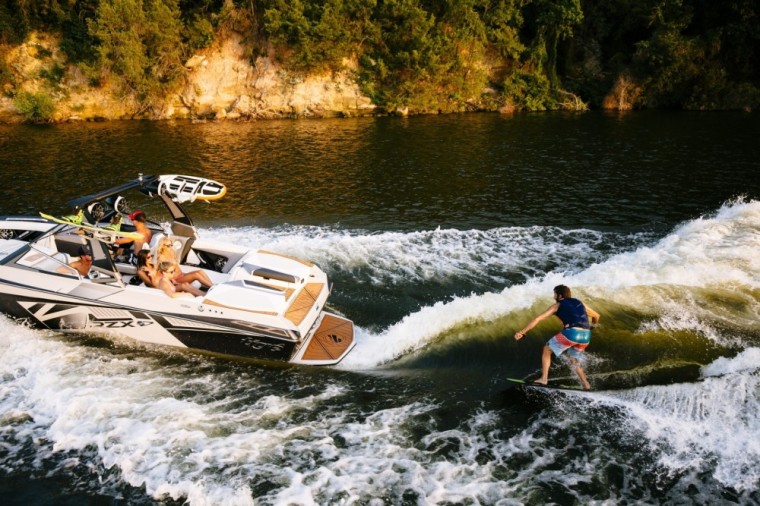 You're being towed close to the boat, at a low-speed. The board has no bindings – so it's easier to do tricks and a beginner-friendly activity.
It also means that it's nigh-on-impossible to keep the board by you when you're floating in the water.
For my first attempt, I twisted my body into what felt like a correct position. I gave an awkward nod to my uncle. He gave the boat power, and I promptly was dragged over the board, and dunked underwater.
I emerged – thanks to my life-jacket – to some simple advice from my cousin Esther. "Lean back, and let the boat pull you up."
I tried, and fell again.
This time, my other cousins joined in.
"Put your feet wider." 
"Soft legs, strong arms."
"Keep your eyes up."
I kept falling.
Then, others on the boat who hadn't done it before started offering their advice too.
"Put your back leg a little closer to the rear."
"Don't stand up so quickly."
"Lean to the left/right more."
I had expert advice from every corner. I kept on falling. My mind was full of confusing advice, leading me to keep shifting focus from one part of my body to the other.
Eventually, frustrated, I asked for everyone apart from Esther to shut-up. Then Esther repeated the simple advice – "Lean back, and let the boat pull you up. You can worry about the rest later."
I lent back, and just focused on the boat.
And I got up. I soared like a majestic eagle. And then splashed back down to earth.
I was ecstatic! I tried again – leaning back, focusing on the boat – and I got up. I rode for longer, then made a mistake and splashed. Then, the other advice was helpful.
See, whenever any wake-surfer goes for a ride – they have to get-up. They have to start by leaning-back and letting the boat pull them up. But, after they've learnt the basics – they don't have to think about it. It's intuitive to them. They simply get up – and then focus on the complicated stuff.
From Water to Reality
When I think of my life, I often stumble when things get complicated. I get conflicting advice about what to do with finances. I wonder whether my current vocation is the right one – or is there a better way of doing this? I lie awake at night lost in my head, worried about a business opportunity, my future, or the future of others.
In these times, my thoughts are often complicated and competing. It is in this time when disagreements, stress and confusion arise.
And it's often in these moments that I forget the simple truths.
Now, to suggest that a life focused on simple truth will be devoid of confusion is too simplistic and not true. Yet, having core truths to fall back on provide a useful frame work for making sense of life – and for continuing on during the hard times.
In one of the early churches in Galatia – a church that had only existed for a few short years – they had already begun to complicate things. There was conflict and in-fighting, confusing discussions about theological fine points, disagreements about wealth, identity, roles and purpose. They were providing each other with expert advice – yet had forgotten the simplistic. They had neglected what was important.
When the Apostle Paul wrote them a letter – it is interesting that in many of these matters, he doesn't wade into the debate. Nor does he provide an expert diagnostic. Instead, he reminds them of the simple truth in the beginning – that under the Christian belief, it is all about Jesus, grace and new life. He urges them to lean on Jesus.
This sounds like Sunday School-level stuff. But Paul recognised – we need the simple stuff. We don't learn it and move on – but when we encounter chaos and confusion – we need simple truths to lean on.
The Welsh minister Martin Lloyd Jones captured this, when he preached,
"The main art in the matter of spiritual living is to know how to handle yourself. You have to take yourself in hand, you have to address yourself, preach to yourself, question yourself. You must say to your soul: 'Why art thou cast down'– what business have you to be disquieted?
You must turn on yourself, upbraid yourself, condemn yourself, exhort yourself, and say to yourself: 'Hope thou in God'– instead of muttering in this depressed, unhappy way. And then you must go on to remind yourself of God, Who God is, and what God is and what God has done, and what God has pledged Himself to do."
He urges us to turn to the simple truths and preach them to ourselves – reminding ourselves of them throughout the day.
For the Christian, the good news of Jesus is not a basic truth to be learnt and then filed away. It is a foundational truth, that can undergird our lives.
By all means, we can explore the complexities of faith, the intricacies of life – and we are encouraged to think deeply and critically about such things.
But let's not forget the simple truths. Let they be the ones that guide us, and help us make sense of the confusing journey of life.
First published February 6, 2018 on www.jeremysuisted.com.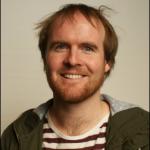 Jeremy Suisted is from Cambridge NZ a Creative Consultant and was once voted in the Top Six Waikato's Hottest Muffin Bakers.