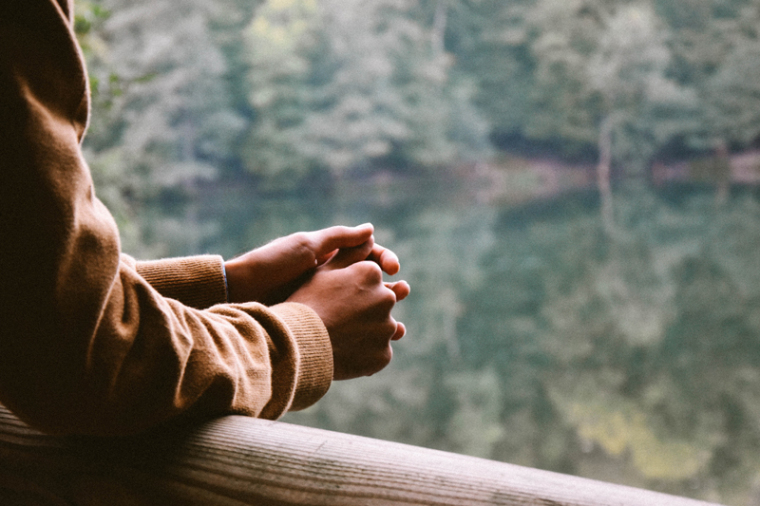 Have you been praying for something for a long time now but it seems that God is still making you wait? Surely, waiting is not easy yet it is part of God's process to develop our faith and character. But what about prayers that need immediate answers such as the salvation of someone you love; or the healing of a sick relative; or the restoration of a family?
God's ways are sometimes hard to understand. As He says in His Word, "'For my thoughts are not your thoughts, neither are your ways My ways,' declares the Lord" (Isaiah chapter 55, verse 8). But, we can be sure of one thing: that we can trust in God with all our hearts for His love will never fail us.
Changing your prayers into thanksgiving
I have always been an intercessor for my husband. Many times, I felt that there's more to him that needs to be pushed or birthed. And I have been praying to God to take my husband deeper in his relationship with Him, but I admit that most of my prayers for him were all about asking God to "make him" this person or that, as if I was still waiting for the answer.
I realized all this when I encountered an activity regarding prayers for my husband. Every day, I wrote down Bible verses and prayed them for my husband. And God opened my eyes that something was wrong with my prayers. To give you a clearer picture, it was something like this:
"Lord, I pray that you give my husband the wisdom and the fire to do all your will. I pray that he would get to know You more every day. Amen."
If you take a look at that prayer, it sounds spiritual. But, God revealed that my heart wasn't right and it really surprised me. So, He instead gave me this perspective:
"Lord, I give You thanks, for you will give my husband the wisdom and fire to do your will. Thank You because You are showing and revealing yourself to him every day. Amen."
There was such a huge difference! The prayer of giving thanks to God was a prayer built in faith that you have already received what you have been asking for!
"Whatever things you ask when you pray, believe that you receive them, and you will have them" (Mark chapter 11, verse 24).
The resurrection power in a thankful prayer
After a month of that activity, I really witnessed my husband break through in all aspects of his life! Everything went beyond my expectations because when God answers our prayers, it is way better than our thoughts! The prayers I had for my husband in years were answered in just a month by giving thanks to God! He shifted my perspective from lack to abundance. Now, there are so much more to be thankful for!
"Then they took away the stone from the place where the dead man was lying. And Jesus lifted up His eyes and said, 'Father, I thank You that You have heard Me. And I know that You always hear Me…'" (John chapter 11, verses 41–42).
Jesus Christ resurrected Lazarus from the dead by thanking the Father for hearing his prayers!
What are you praying to God for this year? I am getting excited as I am confident that He will do greater things in your life as you come before Him with a thankful heart and pray from the abundance of heaven.
I am thanking God that He will answer your prayers for this year, those which are according to His perfect will!
Lovely Lao is a Sunday school teacher and is involved in children's ministry at a local church. She is a passionate lover of God and people, especially children. Jesus is her ultimate joy and excitement in life and she is hungry to know and learn more about him. She is also married to a youth pastor who is a man after God's heart.
Lovely Lao's previous articles may be viewed at http://www.pressserviceinternational.org/lovely-salcedo.html