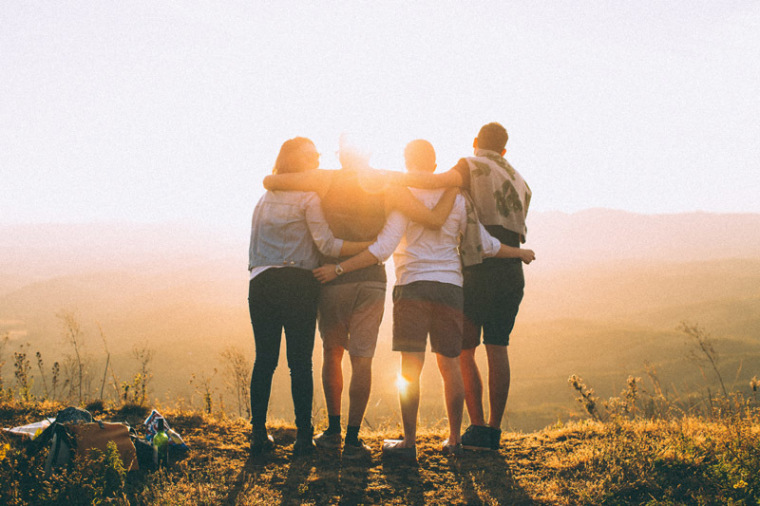 A single-serving friend is like a McDonald's soft serve. We treat those we deem as friends as an expendable afterthought that brings momentary satisfaction with no lasting purpose.   
David Fincher's Fight Club, despite its 1999 release, would appear to be a film for our time. In one scene, the protagonist explains this concept of 'single-serving friends', "The people I meet on each flight, they're single-serving friends. Between take-off and landing, we have our time together, that's all we get."  
We may not live our lives on planes, but we act like we do.
Social Media
Consider social media. Friends are counted akin to scoreboards. Friend lists stop representing those actual friends and start acting like a list of followers, connections, and social status. Friends become a means to an end: popularity, influence, self-aggrandisement.
This appears understandable. Social media is relatively novel. Physical distance and the anonymity of the Internet allows us to emotionally distance ourselves to our own whim and pleasure.
Here wisdom may be gleamed from Proverbs chapter 18, verse 24,
          "A man of many companions may come to ruin,
               but there is a friend who sticks closer than a
           brother."
Commenting on this verse, John Gill notes,
"Friendship ought to be mutual and reciprocal, as between David and Jonathan; a man that receives friendship ought to return it, otherwise he is guilty of great ingratitude."
How can we achieve this if we focused on our friend lists and social media popularity, rather than on the people who number our friend lists or like our posts? As Gill suggests, unless we can reciprocate genuine friendship, we will open ourselves to ingratitude.
Church
Consider our churches. Though we meet in-person (lockdown restrictions pending), thus having the appearance of the opportunity for friendship, the church can suffocate friendships as seamlessly as social media.
Churches become a factory for spiritual popularity and holiness measured in volunteering. Friendships confined to church too easily serve only to social climb than build connection. Though there can be a plethora of reasons to explain this phenomenon, one thing is clear: the standard churches easily fail to uphold.
Take Paul's words in Galatians. In chapter 6, verse 2 he states,
          "Bear one another's burdens, and so fulfil the law of Christ."
Likewise, Jesus states in John chapter 15, verses 12 to 13,
"This is my commandment, that you love one another as I have loved you. Greater love has no one than this, that someone lay down his life for his friends."
When we measure friendship by these verses, it is not surprising when churches and congregations fall short and friendships suffer. How can we fulfil the law of Christ through bearing one another's burdens if we do not know each other's struggles? How can we lay down our lives for each other if we do not know each other?
Life
Social media and church. Though these appear as isolated contexts, they speak to a pattern of not only how we act online or in church, but of how we live life.
If our interactions with 'friends' are consumed solely by the Internet and by the time we spend in church, what time do we leave to build actual friendships?
Psalm chapter 133, verse 1 states,
          "Behold, how good and pleasant it is
               when brothers dwell in unity."
In his commentary on this verse, Matthew Henry notes,
"not only not quarrelling, and devouring one another, but delighting in each other with mutual endearments, and promoting each other's welfare with mutual services."
In order for us to dwell in unity together, to build the types of friendships described in Scripture, we need to consider what it means to promote each other's welfare.
In an increasingly technology-driven world full of cliques and single-serving friendships, may we take the time to seek a welfare other than our own.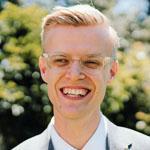 Hailing from North Auckland, Blake Gardiner sounds American, looks Swedish, but grew up in Laos. As an introvert, Blake lives life on the edge by socialising. When he isn't putting his life at such risk, he enjoys reading theology and debating whether Interstellar is truly the greatest movie of all time. Blake is married to fellow young writer Jessica Gardiner.