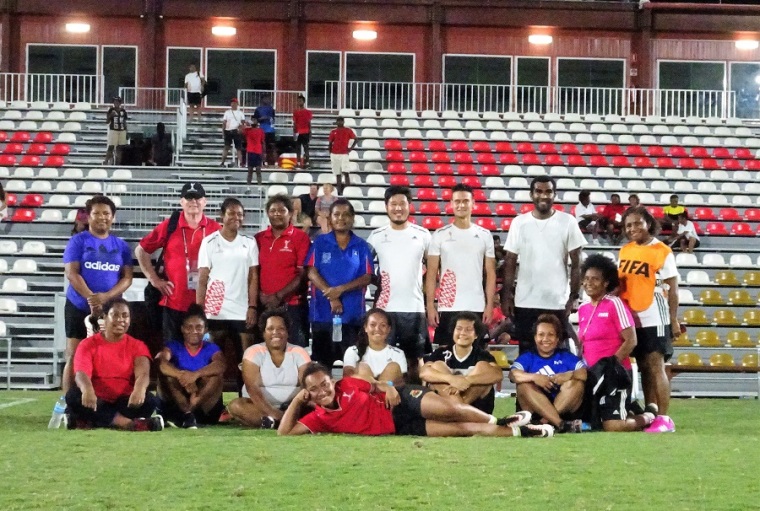 It was the most memorable football game that I had ever played in my life. Did I score some spectacular goals? Not even a tap-in. Did I pull off some fancy footwork? No, I almost tripped. Did I get sent off? No. Then what would make the game so memorable for a mediocre player like me? Did I do something funny? Yes.
Playing Football in Papua New Guinea
In 2016, I had the privilege of working alongside the Local Organising Committee (LOC) of the FIFA U-20 Women's' World Cup in Papua New Guinea. After all the group stage matches were complete, the tournament organisers scheduled a mini football game of our own as a social event to relax during one of the non-match days. There were two teams: FIFA staff and LOC staff.
The FIFA team was made up of foreigners and the LOC team was made up of locals. I managed to sneak in the LOC team as the solitary non-Papua New Guinean. Using the football language, one might call me a 'foreign import' in this instance. But was it worth the transfer?
The moment had arrived. After waiting patiently, I came on as a substitute in the second half. I was delighted to receive the ball to my feet within a minute. I looked up and saw a clear running space with no defender in front of me. What a great opportunity! With fresh legs and soaring motivation, I started racing toward the goal as fast as I could! After running for almost half the field unmarked and unchallenged, I heard my teammates yelling loudly from the sidelines. Initially I thought they were cheering me on. Then I finally heard the inevitable: "Daniel! You are running the wrong way!"
I quickly realised that I was indeed running toward my own goal. How could this be? The goalie was dumbfounded at the sight of an impending strike from the most unlikely source! My embarrassing 'reverse' run became the talking point after the match. I clearly demonstrated how NOT to run in the game of football! The look on my face was a good laugh for both players and spectators.
Thinking About It
Papua New Guinea (PNG) is sometimes referred to as "the land of the unexpected". I testified this through my own experience. But I cannot blame PNG soil for my own mistake. Although it was just one of those silly moments in life, I have discovered an important lesson from it. Looking back, I had simply followed my instincts in my game of football. They weren't bad instincts, just instincts without orientation that could otherwise have guided me to the right path.
My misdirected run can serve as a metaphor for our lives. Our instincts to run with the ball of life are often well intended but disconnected from an orientation to the ways of Christ. We sometimes remain completely unaware that life is going the wrong way until we come back to our true senses. When I think about some of the mistakes I have made in life, no matter how big or small, I know for sure that I was running in the wrong direction at that point in time.
It is refreshing to know that we don't have to be perfect to inspire others. Let people get inspired by how well we deal with our imperfections. The true gospel enables us and gives us hope in this endeavour. It is like a shiny treasure hidden inside jars of clay. Apostle Paul's remark in 2 Corinthians chapter 4 verses 8 and 9 is a great encouragement to us in times of failure: "We are hard pressed on every side, but not crushed; perplexed, but not in despair; persecuted, but not abandoned; struck down, but not destroyed". I am ready to run again with a renewed mind. What about you?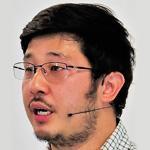 Daniel Jang is a senior advisor with Ministry of Health New Zealand. He is an experienced writer, speaker and mentor to Press Service International (PSI) community. Daniel holds an MA in Applied Biblical Studies from Moody Bible Institute and GradDip in Theology from Laidlaw College.
Daniel Jang's previous articles may be viewed at https://www.pressserviceinternational.org/daniel-jang.html