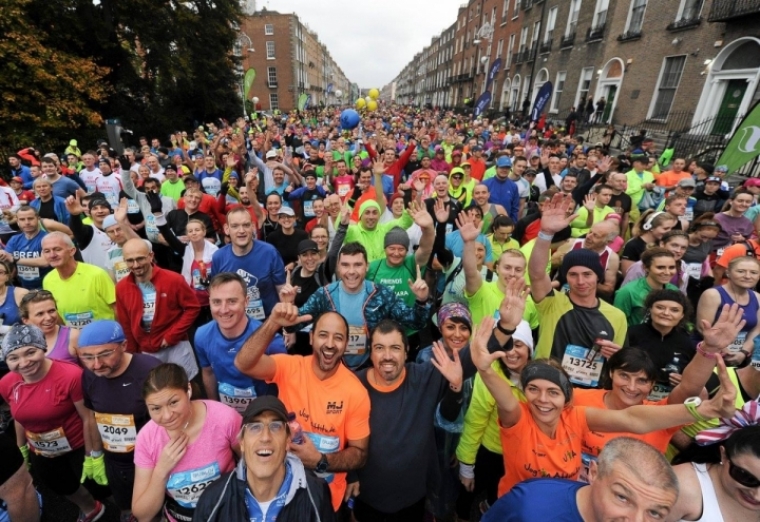 An athletic club in Ireland has decided to remove the cross emblem on their athletes' sportswear. The move was taken on account of violent threats received by what is suspected to be the Islamic State.
Members of the Crusaders Athletic Club planned on participating in the Dublin City Marathon donning their trademark jerseys that bore a display of the cross, before the club was hacked into what is strongly suspected to be the Islamic State. Furthermore, the club was also sent violent threats from the hackers.
According to a report by The Independent, the athletic club has now decided to take the cross off the crest to avoid any possible violent attacks from Islamic extremists.
An email sent by the club to its athletes read: "Threats have to be taken seriously and although any real danger is unlikely, it was decided that as an interim measure and as a compromise to some views in the committee to temporarily suspend the use of the cross logo until the proposal could be put to the members at the AGM."
According to CBN, many of the runners in the Crusaders Athletic Club are infuriated by the decision to take the cross off their uniforms. A spokeman explained that the change was necessary for safety and unity. "Our history is one of inclusivity and openness and we celebrate the diversity that comes with being a modern athletic club," he stated.
This is not the only club that has been been targeted in recent years. Another association that went through a similar trial is the Middlesex Crusaders cricket club. Muslims and Jews lashed out at the club for its connection to the crusades leading to the renaming of the club to the Middlesex Panthers.