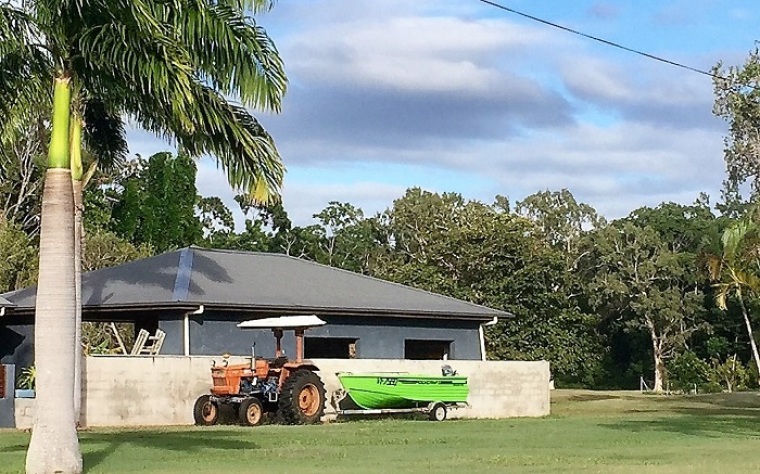 Green boat and tractor Midge Point
Well-Being Australia has developed a number of community projects in the Carlisle Coast region of the mainland Whitsundays coast line (Midge Point, Laguna Quays, Bloomsbury) over the seven past years.
This small rural coastal community has 1200 voters and has a small yet significant influx of grey nomads to the Midge Point area in the winter months. Some of these people return each year and spend several months at the Travellers Rest Caravan Park on the Midge Point beach.
According to the site Property Observer, separates the statistical data for Midge Point. These are set out as –
Statistical data
Dwelling types
Household composition
Ownership of Dwellings
Landlord type
Age of Population
Employment
Occupations
According to these statistics, few are unemployed and those who have employment are highly trained as in managers, administrators, technical and trades (includes the mining) and professionals. 32% are over 55 and the largest proportion are in their working age and with families. In recent years with the influx of many mining families, this has increased family percentage.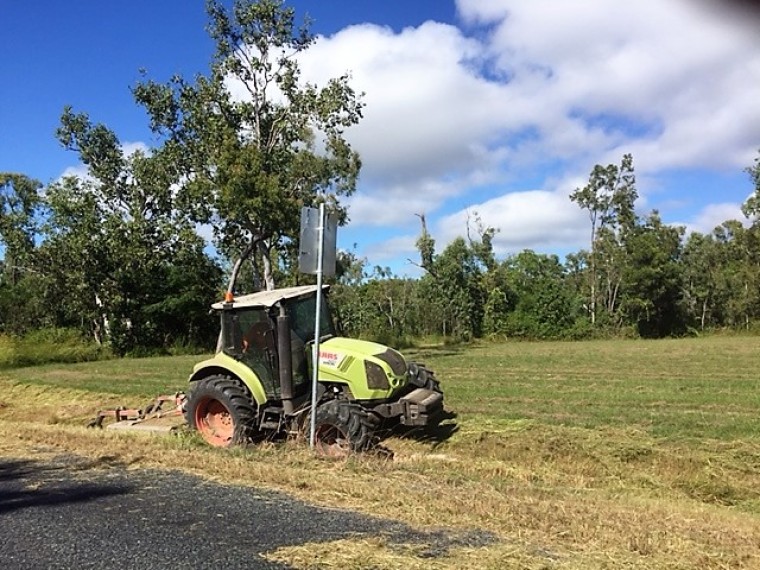 Council tractor mowing Midge Point 
Initiated with an Art Prize
Apart from the Laguna Quays Respite cottage for missionaries, those in mission and church pastoral roles, the first 'community project' was the Midge Point $2000 Art Prize sponsored by Mr Basil Sellers Am for five years.
This was established in July 2013 at the Point Tavern in Midge Point and photographs of the entries were sent to Basil Sellers in London for his adjudication. This created much good will .
In 2012 the local hard copy A4 printed monthly news sheet was closed due to cost, Well-Being Australia took up the slack with an on-line news site set up by young writer Josh Hinds, run by the same people. Midge Point – Bloomsbury – News and Mews (mpbnews)
In 2013 Penny Curnow had established a Business Certificate 4 Class in Midge Point. Penny Curnow is a highly qualified and experienced operator in the corporate world and her CV reads like a celebrity.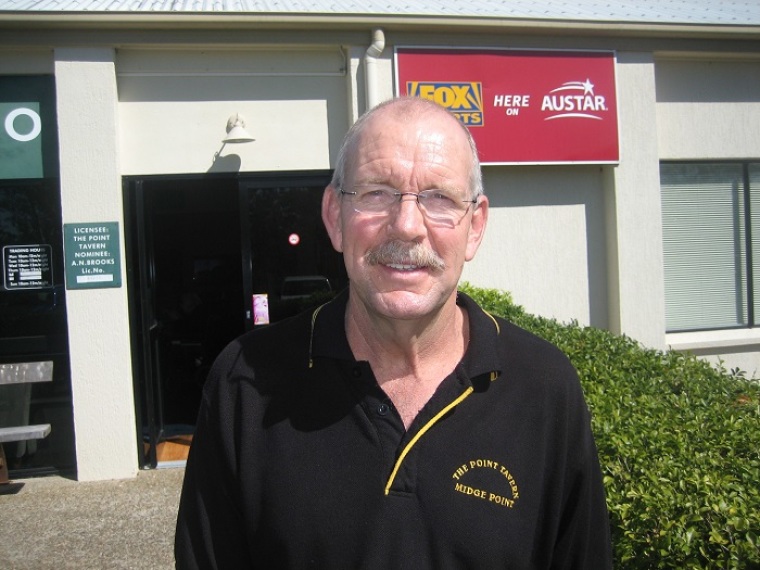 Neil Brooks – The Point Tavern
Business Luncheon
It seemed obvious to me having been involved in Chambers of Commerce in Moruya (1992-2005) and Tweed Heads (2006 – onwards) that this area would do well to experience an annual business luncheon.
Neil Brooks of the Point Tavern came on board as did Terry and Cathy McMullen local real estate people and this was establish in 2014. Every second year this is transposed into a fancy dress afternoon. Community plus !
Arts High Teas
Each year there is an Arts High Tea, last November it was a country spread on a cane farm, in March at the – what was titled the 'Breeze Cafe' (in reality someone's home with a remarkable breeze). In past years the Point Tavern has hosted these High Teas.
These are building community: an Art Prize, an on-line weekly news sheet, a Business luncheon, a fancy dress, Art High Teas … Well-Being Australia has been instrumental in building community – just one example of what is happening around Australia thru many Christian people with a passion to serve the Lord in their local area.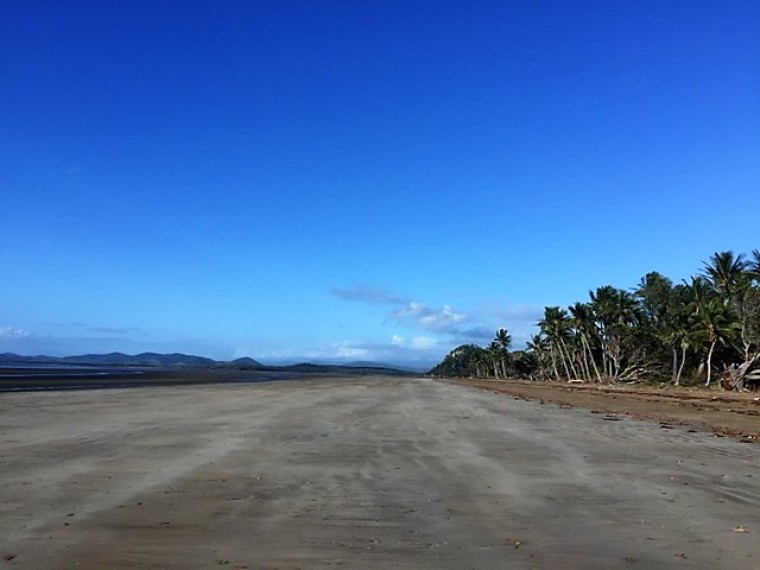 Midge Point Beach wonderful for morning walks
Dr Mark Tronson is a Baptist minister (retired) who served as the Australian cricket team chaplain for 17 years (2000 ret) and established Life After Cricket in 2001. He was recognised by the Olympic Ministry Medal in 2009 presented by Carl Lewis Olympian of the Century. He mentors young writers and has written 24 books, and enjoys writing. He is married to Delma, with four adult children and grand-children. Dr Tronson writes a daily article for Christian Today Australia (since 2008) and in November 2016 established Christian Today New Zealand.
Mark Tronson's archive of articles can be viewed at
http://www.pressserviceinternational.org/mark-tronson.html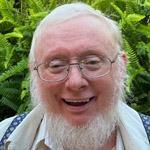 Dr Mark Tronson - a 4 min video
Chairman – Well-Being Australia
Baptist Minister 45 years
1984 - Australian cricket team chaplain 17 years (Ret)
2001 - Life After Cricket (18 years Ret)
2009 - Olympic Ministry Medal – presented by Carl Lewis
2019 - The Gutenberg - (ARPA Christian Media premier award)
Gutenberg video - 2min 14sec
Married to Delma for 45 years with 4 children and 6 grand children