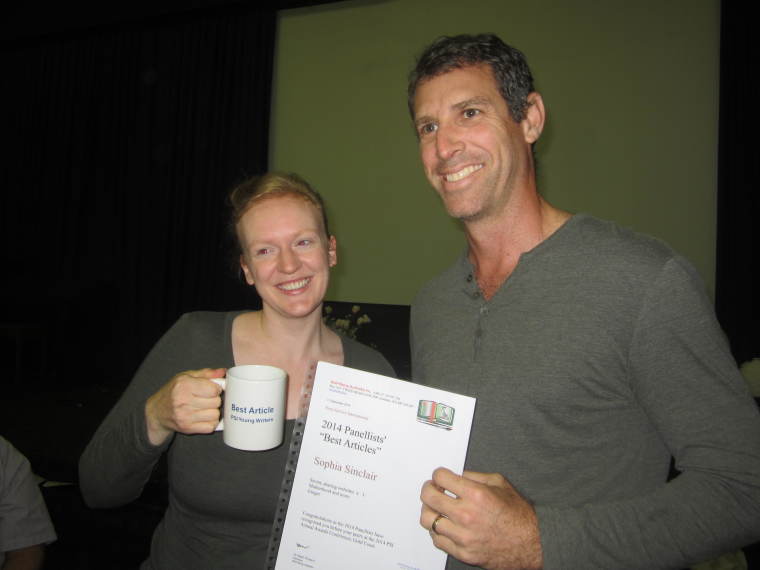 The New Zealand young writers program initiated in 2012 is taking a leap forward with its fourth conference to be held on Saturday 1 September in Christchurch.
The Kiwi young writers are part of Press Service International's young writer program in conjunction with Christian Today New Zealand and Christian Today Australia.
Since 2012 the young people engaged in this far reaching program providing the next generation of Christian leaders -  a "Voice"  -  through the on-line 'comment' articles.
First gathering
This was held on Saturday 9 March in Auckland with the then young writers coming together from Auckland, Wellington and even one from Christchurch. It was a logistics exercise and with the assistance of Julie Belding, the NZ young writers fellowship co-ordinator based in Auckland, it went to plan.
There were 15 people at The Rydges in Auckland and where Christian Today editor David Chang addressed the young people on the theological and philosophical bearings of Christian Today, their publisher.
The venue for the Auckland NZ young writers mini-conference is at Rydges in the city, in Christchurch at the CMS office. The program has Christian Today's David Chang addressing the young writers on the philosophy of the program and designed to allow the young writers express the sorts of issues they experience.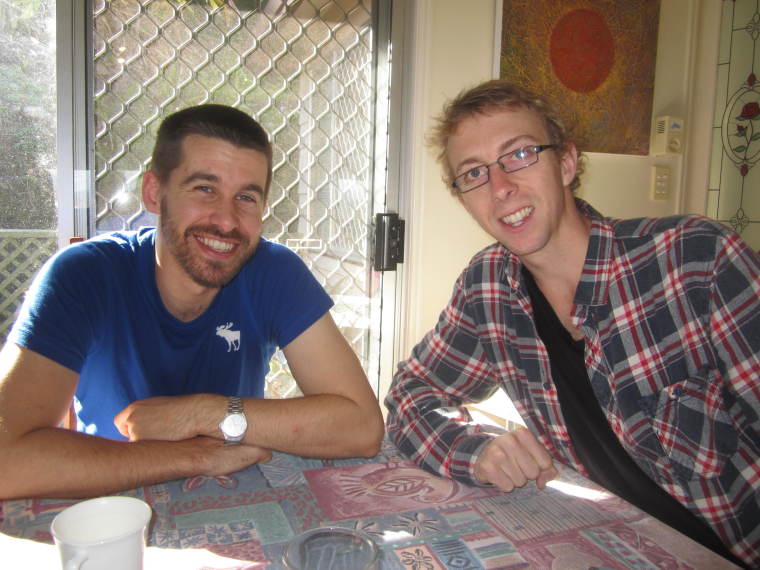 Second gathering
This was held in Christchurch on Sunday 10 March after lunch at the CMS offices. Again David Chang addressed the gathering, it proved to be a bountiful afternoon session.
After these two initial conferences the Kiwi young writer numbers had grown as a lot of effort and promotion had gone into this development. ARPA NZ publications were approached where young peop;le were recommended as were the major denominational Christian media.
These New Zealand young people came from a cross section of denominational and mission experiences.
Third gathering
This third gathering was held in Wellington New Zealand and we had two of the New Zealand young writer Panellists attend – Christina Tyson from Wellington and Liz Hay from Castle Hill (70ks from Christchurch – up the mountain).
The young writers came from Auckland, Cambridge, Rotorua, Wellington, Nelson and Christchurch.
The plenary speakers were two young writers, Sophia Sinclair from CMS in Christchurch, and Sam Burrows, a youth minister from Auckland. We even had a young writer MC – Casey Murray from Auckland whom Liz Hay mentioned favourably in her report.
2015-2017
These three years saw numbers of Kiwi young writers comes across to Australia for the annual conferences. There were several couples, loads of singles and they all participated in those conferences.
Two were held in Sydney, 2015 and 16, and in 2017 it was on the Sunshine Coast. Mr Basil Sellers AM - afforded us air-fare scholarships to assist the Kiwi young people to attend. Mr Sellers also funded the Awards.
2013
Basil Sellers NZ  -  Daniel Jang
Theology   -   Sam Burrows
2nd   -   Sophia Sinclair and Casey Murray
2014
Basil Sellers NZ  -  Casey Murray
Theology  -  Jeremy Suisted
2nd  -  Sophia Sinclair
2015
Basil Sellers NZ  -  Sophia Sinclair and Jeremy Susited
Theology  -  Jared Diprose
2nd  -  Tim Newman and Brad Mills
2016
Basil Sellers NZ  -  Matt Browning and Kara Williams
Theology  -  Tim Shallard
2nd  -  Tim Newman
2017  
Basil Sellers NZ  -  Emma McGeorge
Theology  -  Matthew Joils
2nd  -  Irenie How
Fourth gathering
Christchurch  -  Saturday 1 September  -  the annual young writers conference held at the Salvation Army Centre, Colombo Street.
We have two former Kiwi young writers as the plenary speakers – Tim Newman, now a journalist with the NZ Stuff group, who was initially based in Invercargil, now in Nelson. The second plenary speaker is Daniel Jang, the inaugural Basil Sellers NZ winner who has been engaged in corporate life.
The Kiwi young writers in the afternoon session will be in a discussion on 'self determination' for the NZ young writer ministry. This will be their – you count up the years  -  2012, 13, 14, 15, 16, 17, 18  =   that sounds like 7 to me – a Biblical number if there was one. Time to fly the coup.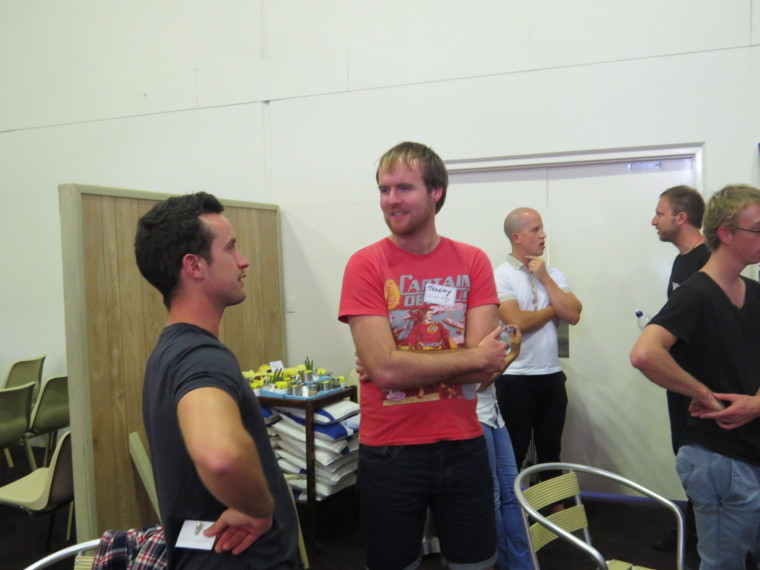 Celebrating the Kiwi originals 2012-13
Cycle Week 1  -  Sam Burrows, Tash McGill, Mercy Cornish
Cycle Week 2  -  Andrea Earl, Peter Rope, Chloe Pryor
Cycle Week 3  -  Elesha Edmonds, Daniel Buckingham, Brad Mills
Cycle Week 4  -  Amanda Robinson, Joelle Bautista, Sophia Sinclair
International   -  Daniel Jang, Lehi Duncan, Casey Murray
Cycle Week 5  -  Gemma Taylor, Dale Wang, Jared Diprose
Of those, Jared Diprose only remains as a young writer, Daniel Jang as a senior writer, Sophia Sinclair and Peter Rope as Panellists marking the articles.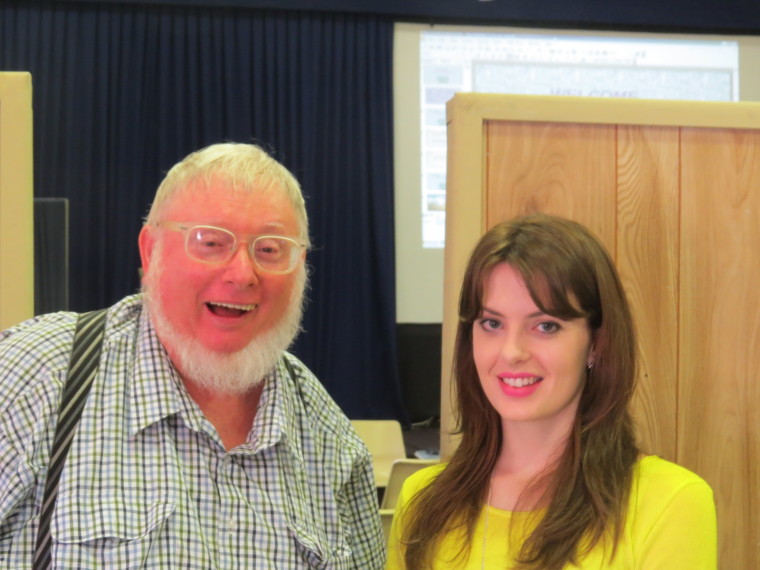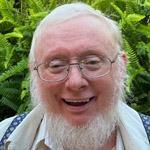 Dr Mark Tronson - a 4 min video
Chairman – Well-Being Australia
Baptist Minister 45 years
1984 - Australian cricket team chaplain 17 years (Ret)
2001 - Life After Cricket (18 years Ret)
2009 - Olympic Ministry Medal – presented by Carl Lewis
2019 - The Gutenberg - (ARPA Christian Media premier award)
Gutenberg video - 2min 14sec
Married to Delma for 45 years with 4 children and 6 grand children