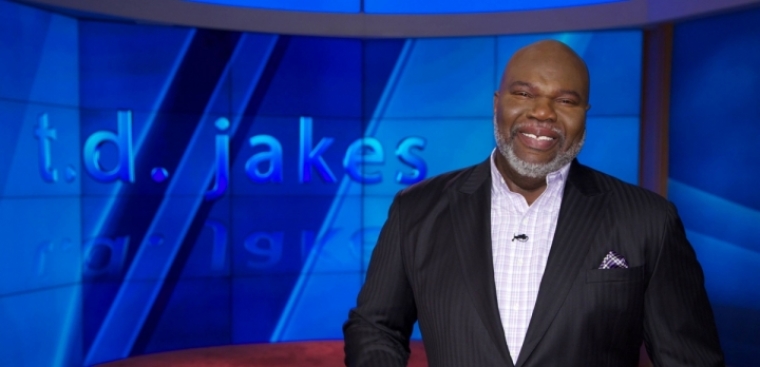 In a couple of social media posts, singer Mariah Carey has praised and recommended Bishop T.D. Jakes' new program, titled The T.D. Jakes Show. 
Through this show, the bishop endeavors to bring his pastoral advice and guidance on to daytime television. Each episode on the program is slated to be an hour long, and will feature live-studio audience.
The talk show premiered on Monday, the 12th of September, in 70 affiliates in the U.S. markets. A report on the Hollywood Reporter revealed that the Oprah Winfrey Network has acquired the rights to telecast the talk show from the 19th of September.
As the premiere of the show inched closer, Mariah Carey offered her best wishes to Jakes through a post on her Instagram account. She put up a photo of the bishop along with the caption, "Wishing you all the best @bishopjakes I will be watching!"
And then, when the launch day dawned, Carey took to Facebook, posting a status that read, "Everyone could use a little T.D.J. in their TV DAY! #InTheVillage starts Sept 12 T.D. Jakes Show."
Carey's music has always been influenced by the gospel, and among her impressive collection are a few gospel numbers as well. According to Christian Post, her most recent album, Me. I Am Mariah...The Elusive Chanteuse, features a gospel number titled Heavenly (No Ways Tired / Can't Give Up Now). The song focuses on inspiring her audience to not give up, and Carey can be heard crooning the lines from Psalm 34:18, "The Lord is close to the brokenhearted and saves those who are crushed in spirit."
Meanwhile, each episode of the show is to be filmed before a live audience in Los Angeles, and will air in the afternoons on weekdays. The talk show is also geared up to offer a multi-platform experience on social media sites such as Facebook, Instagram, and Twitter, allowing viewers to participate and interact with the show through the social media handle @tdjakesshow.