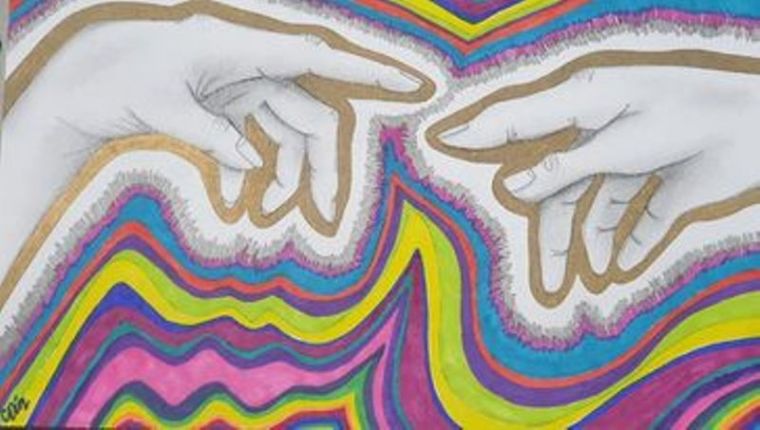 I had an idea in my head that I wanted to convey through art. I used the image of the hands from Michelangelo's "Creation of Adam" Fresco painting as most people will recognise the religious imagery.
I highlighted using gold sharpie around both hands but then created a static barrier around them both. This represents things that I find cause a "loss of connection" between me and God, like bad reception on an old TV.
Things like toxic theology (eg; purity culture, white supremacy, colonisation etc), spiritual abuse, lies and shame.
These things cause harm and make it hard for people to see God's true character. But the beautiful thing is God always reaches back. I may lose my faith in people, but God is with me through every storm Christians throw my way.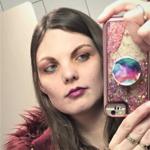 Chanell Diaz is a member of The Salvation Army in New Zealand. She and her husband Ronald both work as child care workers and Chanell is also a qualified Youth Worker through Praxis. Chanell has a heart for justice and enjoys creating art and writing in her spare time.