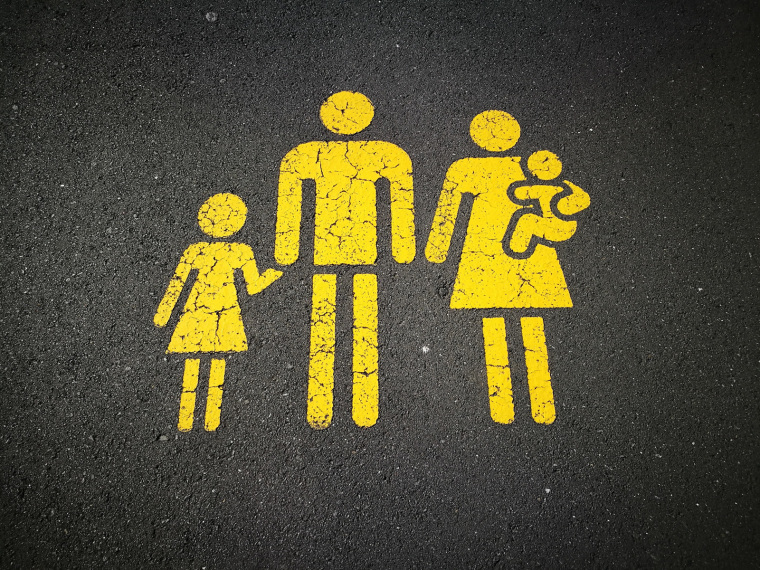 It's obvious, isn't it? Children with two parents, a mother and a fatherto raise them in a loving home, have the best upbringing.
But maybe it isn't obvious any more.
The push for human rights seems to have gone in one main direction – the right for a person to have a child.
It's now become socially acceptable for a woman to have a child, regardless of who the father may be, and to bring up the child as a solo parent.
It's now expected that a pair of men, or a pair of women, who desire to have a child, can go through various possibilities to produce that child; often through sperm donors or surrogate mothers. Our legal system then has to adapt, to make it easier for the parents to have the child.
Even a person going through transition from one sex to another may still want to produce a baby or father a child, while they are identifying as a different gender. In order to protect their so-called rights to do that, our language also has to adapt, so that it becomes more inclusive. Some hospitals have asked people to refer to pregnant persons (and not mothers) and talk about chest (not breast) feeding. (Presumably hospitals or birthing facilities can't have maternity suites either – they are now called birthing units.)
If anyone queries these legal and linguistic moves then they are liable to be labelled homophobic or transphobic.
But - what about the child?
My answer to all this is not so much to challenge the legislation or the practice or the language. Rather I want to shout loudly, "But what about the child? What about a child's right to have two live-in parents – to have a mother and a father?"  (Of course, some situations are tragic – a child loses a parent, or the parents split, or for some other reason a child may have just one parent – but none of these situations was a deliberate choice. And often a child knows who the other parent is or was.)
To consciously and deliberately introduce a child to an upbringing where theydo not know who one of their parents is, and they do not have a live-in father and mother to care for them and love them, and to provide them with role models in a complementary relationship, is to deprive them of their natural human rights.
It's natural to want to have children
The desire to have children – that can be very strong - is a natural human instinct. But what about a child's desire for both a father and a mother who loves him or her? Children only get one childhood – and that childhood shapes and impacts them for the rest of their lives. (I well remember the heart-rending sobs of an eightyear-old boy one Father's Day. He didn't have a father – and there was nothing his mother could do to make up to him for the lack of a father.)
There are plenty of arguments put forward to suggest that children don't miss out, if they have a diverse, different childhood. Yes, solo parents do work very hard, and usually try to do their very best. (Many children who have been brought up by one parent are very grateful to that parent for all the sacrifices that were made.)
Yes, same-sex couples may shower the children in their care with plenty of love (and there's often plenty of money for extras, such as holidays and extra-curricular activities), and they also do the best that they can to raise the children.
Yes, solo and same-sex parent families often have wider whanau who can support and interact with children, so that they do have the sense of belonging to an extended family clan.
Yes, many two-parent families, with a father and a mother, are toxic or unloving environments for a child. Being in such a family doesn't guarantee a good upbringing.
Why then is it so important for a child to have a father and mother?
Such families are the foundation of a functioning society. Studies have shown that the children who come from such families tend to have more advantages in society because of their upbringing.
Why? Here, are some intertwined reasons:
Belonging – a child growing up with his/her birth father and mother belongs to them. He's flesh of their flesh, he inherits their characteristics, he's one of them. They are his Mummy and his Daddy. As he gets older, he becomes aware that with his siblings (if he has them), that this is his family – think how often children from an early age will draw pictures of their family, (often with their pets as well.) Then later, they become aware they belong to a wider family clan. 
Identity – because a child belongs, she shares a name with at least one, if not both parents, and with the wider clan too. Any family tree will show her heritage; who the child is linked to through the generations. For some children that can be really important. (A great-nephew of mine began his genealogical research when he was 11 after he had to do a basic family tree for a school assignment.)
Children hear the stories passed down about what various forebears did, where they came from and what they were like. (My eight-year old grandson is highly intrigued with my husband's lineage, and is very interested in the memorabilia that illustrates that family heritagewhich includes one of his names.)
Personhood - My mother was adopted, and grew up not knowing who her birth parents or family were. When, at the age of 70, she was able to discover her birth heritage, I asked her how she felt about the discoveries. Her reply was, "It makes me feel I am more of a person."
Who we are is not just about our uniqueness as individuals. It is also about who we belong to, what our background is, and where we fit. We are persons in families – and children need to know that. They are part of both their parents' families. There's a sense of loss if there's no wider family context.
Modelling – a child growing up with both parents sees them interact together, as man and woman. Loving parents demonstrate how to love each other, and they do so in different ways. The child absorbs these differences in approach to life, and relates to each differently at different stages. (For our youngest daughter, she related mainly to me as her mother when she was a child; when she became a teenager, she unconsciously switched to relating to her father far more than me.)
Daughters need fathers to affirm their young womanhood; young guys need fathers to test themselves against, and also to be affirmed by them. Both sexes need parents to discuss things with, to get their differing points of view, and to develop their own opinions in the process. All that happens in the mix that is daily family life – whatever the particular cultural context. We don't live in cultural vacuums.
Because so many people have missed out on such a family upbringing, they don't always know what they are missing – or how important it is for children to experience a 'normal' family life.
Solo parenting is half-parenting
As it takes two people to create a child, it also takes two people to parent. That is the pattern of God's creation that is seen in many societies, even though there are wide variations in how it is implemented in different cultures. Our Western society with its emphasis on individualism is missing out where families are concerned.
One experienced social worker worked to help solo mothers with children get on their feet, after a relationship breakdown, or because they were on their own from the beginning.She came to the conclusion that the most important need for these women was not better housing, better budgeting skills and more incomes, more flexible job opportunities, or even a helping hand and caring ear. The social worker was providing many of these things through the agency she was working for.
Instead, she said, what was needed was another parent in the family. Someone who could share the daily work-load, the demands of parenting, and provide support for the mother, etc. There are exceptional solo parents doing a superb job, though they often rely on the support of wider family, as they cannot be or do what two parents can provide.
A child's basic human right
Children growing up do need two parents because of the workload, for economic necessity, the vital role modelling, and for the responsibility to be shared. It is a basic human right for a child to have both a father and mother. Any child who doesn't have that, is inevitably missing out.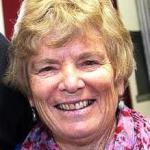 Liz Hay is appalled by the amount of vitriol that is now being slung at any Christian who dares to comment on an issue raised in the media. Christianity is not only seen as an aberration, but is being increasingly regarded by some as a scourge to be removed from society. With the growing malevolence being expressed towards the church, it is no wonder that even going on to church property can be a daunting experience.
The balm of the natural world, and friendship with genuine and real people, that Liz experiences in her small village in the mountains is a wonderful antidote to anti-Christian comments.