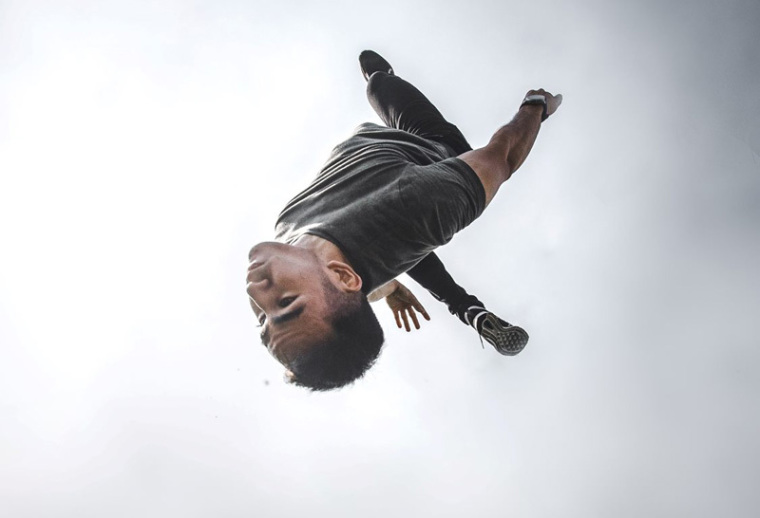 Comfort is uncomfortable
Comfort can be so uncomfortable and uncertainty so tiring - would you agree?
That's what I've learned more than ever in the past few months, ever since my plans for this year were flipped upside down right at the end of last year.In all honesty, the flip wasn't necessarily a bad one. In fact, it opened a door to an opportunity I was always planning on opening - eventually.
Nonetheless, it flipped my comfort into discomfort - and I don't need to remind you how uneasy that can feel.
An opportunity in His timing
This opportunity was something I always wanted to pursue (ask those closest to me, they can testify). I've been talking about it for months! But I've not been ready for it and I wasn't meant to be faced with it now.
Certainly not by my own accord, anyway.
This opportunity was something I was always planning on getting to - just when I felt ready to.
In my own timing.
Flip!
However, something we all know and something I've testified to numerous times, both on this platform and to others in my life - our timing isn't His timing - and His timing is greater.
'Flip!' went my plans for 2022.
Plans for comfort and to take things easier; to take things slower; and to "figure things out."
My own plans - flipped by (and therefore into) His.
Uncertain and not ready
Since this end-of-year flip, I have spent the following months facing uncertainty daily and capping each night with discomfort - tired from the tirelessly zipping of my mind relentlessly attempting to navigate my year ahead.
I have become accustomed to the sensation one feels when one is lacking, like thirst when you have no water.
Like answers when you have questions.
Relying on your own self is tiring
And while this isn't a pleasant feeling, it's good it's highlighted. Because it's shown how I've been resting my life on my own plans.
I was resting so much of what this year entailed on my own accord; my own decisions; my own mind and my own control.
And that's tiring - so tiring.
Jeremiah chapter 29, verse 11
Until it was flipped - from my control on to His.
"For I know the plans I have for you," declares the LORD, "plans to prosper you and not to harm you, plans to give you hope and a future." (Jeremiah chapter 29, verse 11)
So, I started to let go. I let go of my control; my ideas; my expectations; and my plans. I started to stop. I started to choose to surrender; to listen; to get closer; to trust and to do.
Leaning in to Him
I started leaning into the only thing that I can actually rely on. My loving father, who loves me; has me; cares for me; and plans my life to not harm me but to prosper me.
Plans to give me hope and a future.
A father who leads me through this life with an intention and a purpose.
Can you relate?
In full transparency I couldn't tell you my intentions when I share like this. I just know what I want to achieve, and that's to relate to you and remind you that you aren't alone in this life or on your walk in faith.
I note that now because of where I'm at on my walk now.
Walking in faith
It's been lonely, quiet and slightly misguided. I've taken unnecessary turns; I've stopped when I could have kept going; and, perhaps, I kept going when maybe I should have stopped.
Stopped to take a moment and to draw my eyes back to God. To seek first Him, the King, and the plans He has for me over my own.
And here I am - on this part of my walk. Moving forwards with Him in trusting faith in His plan.
His plan.
A plan to not harm me nor forsake me.But to prosper me, to love me and to give me hope.
Final thoughts
What opportunity is God putting in front of you to take?
Do you relate to a part of this article?
Where are you at in your walk in faith?
Jeremiah chapter 29, verse 11 has been a helpful verse in this season. Here are some others connected to God's plan that you could take a moment to look over:
-         Psalm chapter 119, verse 105
-         Proverbs chapter 3, verses 5-6
-         James verses 1-5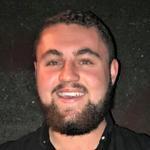 Harrison is a twenty-one year old student who completed his Bachelor of Communications in 2019 and is now working in marketing. He was raised in a non-Christian family but has been part of the Church since the beginning of 2018. He has a passionate personality which is illustrated in many facets of his life from writing, to sports, food, friends, family and God. Harrison enjoys exploring and grasping different parts of life and discussing them with others. Chat with Harrison further at: harrisonbellve@gmail.com