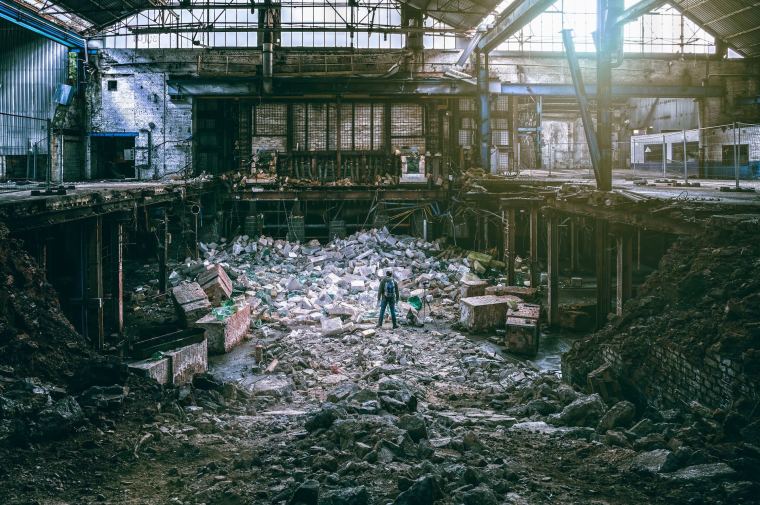 Calamity
Media headlines herald the breaking news of catastrophic disasters from around the globe. Meanwhile, homeless people take refuge on city streets begging for compassion. Concurrently, our increasing suicide statistics become dirty secrets swept under policies based on good intent. 
Our minds attempt to suppress the notion of suffering people in a plight to remain ignorant. Yet we, ourselves, are not exempt from this suffering - as the rippled effects of tragedy gentle pull at us, or may even overwhelm us in unbearable waves. 
Chaos
Our fast-paced society demands chaos. Today, disruption is seen as a good thing.
The expectations inherited from our forefathers continue to provide societies' standard of success - may it be education, marriage or home ownership. Navigating the responsibilities of adulthood may be exciting, confusing and frustrating. 
We might grumble impatiently when the Wifi takes too long to load or when the commuting traffic is unbearable. The burden of finding 'the One' may see us desperately pursuing a mate or continually being dissatisfied in relationships. Our university assignments or work deadlines strike conflict with additional commitments as we endeavour to live a balanced life.
In essence, we do not always get what we want, when and how we want it. Unfortunately, or perhaps, fortunately, we are out of control.
God is sovereign 
 'If we are thrown into the blazing furnace, the God we serve is able to deliver us from it, and He will deliver us from Your Majesty's hand. But even if He does not, we want you to know, Your Majesty, that we will not serve your gods or worship the image of gold you have set up (Daniel chapter 3, verse 17-18).'
 Daniel chapter 3, verse 1-30, shares the story of Shadrach, Meshach, and Abednego. Their calamity and chaos presented itself in the form of King Nebuchadnezzar, an image of gold and a blazing furnace. A predicament, with consequences outside of their control.
Shadrach, Meshach, and Abednego firstly acknowledge God's ability to deliver them from the furnace and King Nebuchadnezzar. They recognise God's absolute sovereignty over their situation. Additionally, they proclaim that even if God does not save them they will still choose to worship Him.
To reiterate this, even if they lost their lives, instead of rejecting God they would continue to acknowledge God's sovereignty over all things. A poignant challenge for all of us.
Be still
 'He says, "Be still, and know that I am God; I will be exalted among the nations, I will be exalted in the earth" (Psalm chapter 46, verse 11).'
 If God is sovereign, then why does He allow bad things to happen?
Our world is broken. Since sin entered the world, all which God created as perfect has become tainted. The question of why bad things are allowed to happen is perhaps one of the most challenging questions to answer. Even producing the soundest theological answer may do little to comfort the grieving and broken-hearted.
When considering the sovereignty of God it is important to be mindful not to humanise Him. Humanising God demeans His deity.
Paul writes in Romans chapter 11, verse 33-36, a prayer of praise to God acknowledging His sovereignty. He writes, 'Who has known the mind of the Lord? (Romans chapter 11, verse 34) and 'For from Him and through Him and for Him are all things. To Him be the glory forever!' (Romans chapter 11, verse 36).
Our limited human perspective is incapable of comprehending the mind of God. While we may see a snapshot of a situation from our own reference frame, God is able to see infinitely more. Our task is to learn to trust Him.
He promised peace
'Peace I leave with you; my peace I give you. I do not give to you as the world gives. Do not let your hearts be troubled and do not be afraid (John chapter 14, verse 27).'
In 2017, the New Zealand band Link, released Peace / Afio Mai. This simplistic melodic song beautifully articulates the concept of God's sovereignty. The lyrics of the chorus are below:
 "He never told me that it would be easy
He said 'Suffering would come'
But He promised peace, peace, peace."
Song lyrics, "Peace / Afio Mai" by Link 
In light of our lack of insight, we can rest assured that God is in control at all times in all things.  Although we will encounter a combination of calamity and chaos in our lives, God has promised to give us peace. This freely-given peace transcends our understanding and prompts us to be still and know that God, is God. He is sovereign.
A prayer for Christchurch
 I wrote this article a week before the tragedy in Christchurch on the 15th of March 2019.
Our country morns our Muslim brothers and sisters impacted by this act of unprecedented violence. We are deeply saddened by this tragedy and our hearts grieve alongside you all. 
Christchurch, may the peace of Christ which transcends all understanding be yours. Let peace conquer all fear.
Our thoughts and prayers are with you all throughout this suffering. Kia Kaha.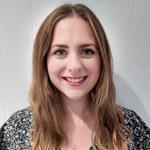 Kiwi-born with British roots, Jessica Gardiner drinks tea religiously while her dinner table discussions reverberate between the sovereignty of God, global politics, and the public health system. Having experienced churches from conservative to everything but, Jessica writes out a desire for Christian orthodoxy and biblical literacy in her generation. Jessica is married to fellow young writer Blake Gardiner.